Discover the Weilburg 5-piece sofa set, where the essence of outdoor elegance comes to life. This ensemble is not merely furniture; it's a symphony of comfort and style curated for your relaxation. With two exquisite single sofas and a luxurious two-seat sofa, each adorned with T10cm seat and back cushions, you're invited to sink into a world of unparalleled comfort.
To complete this outdoor masterpiece, we've included two sintered stone tables, each a masterpiece of Dia60 and Dia40 respectively. These tables aren't just functional; they are sculptures in their own right, adding a touch of timeless beauty to your alfresco sanctuary.
In the embrace of this Weilburg set, your outdoor space transcends into a haven where leisure meets luxury, where every moment is a melody of comfort and aesthetic grace.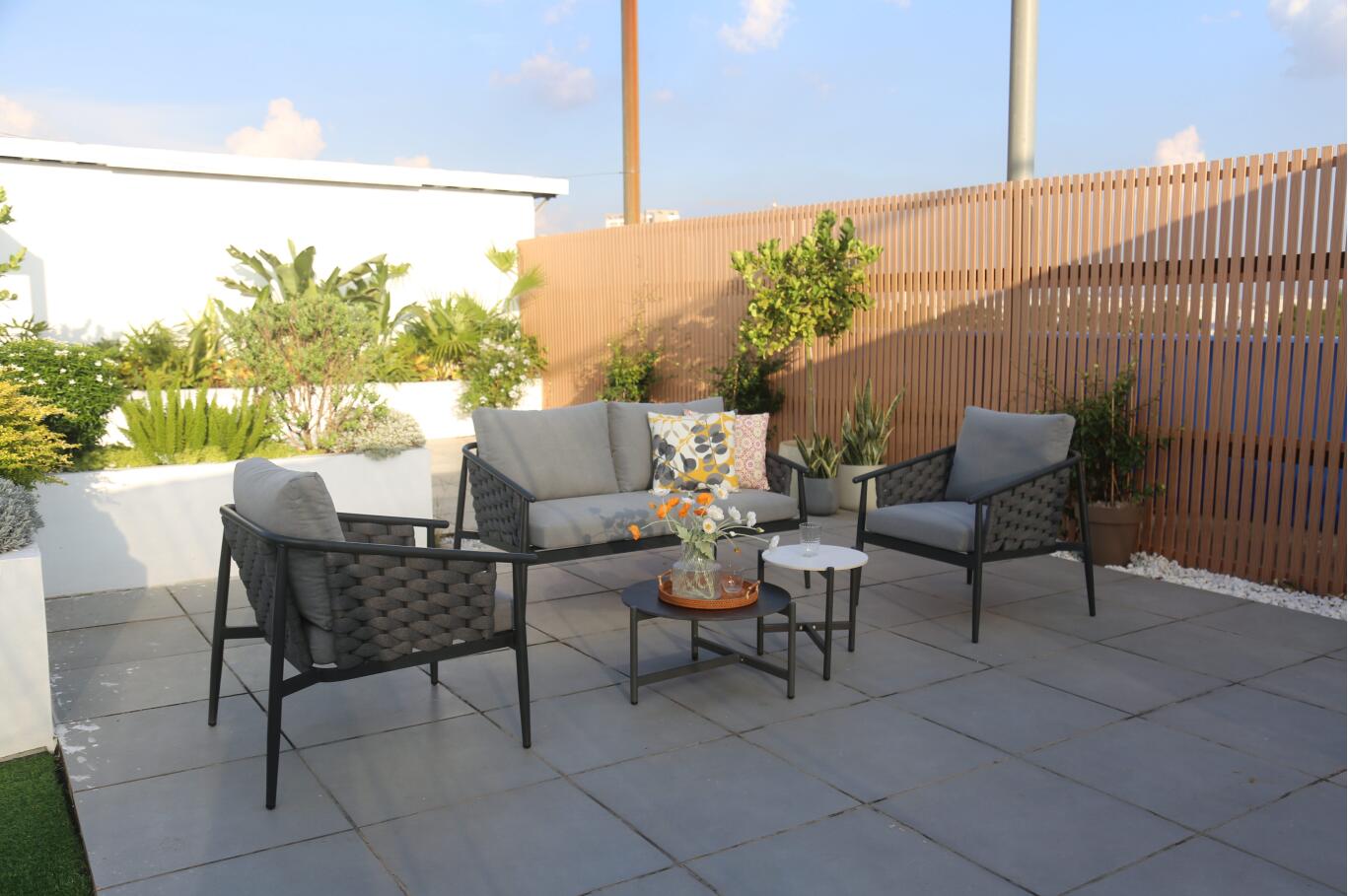 ---
Post time: Sep-06-2023